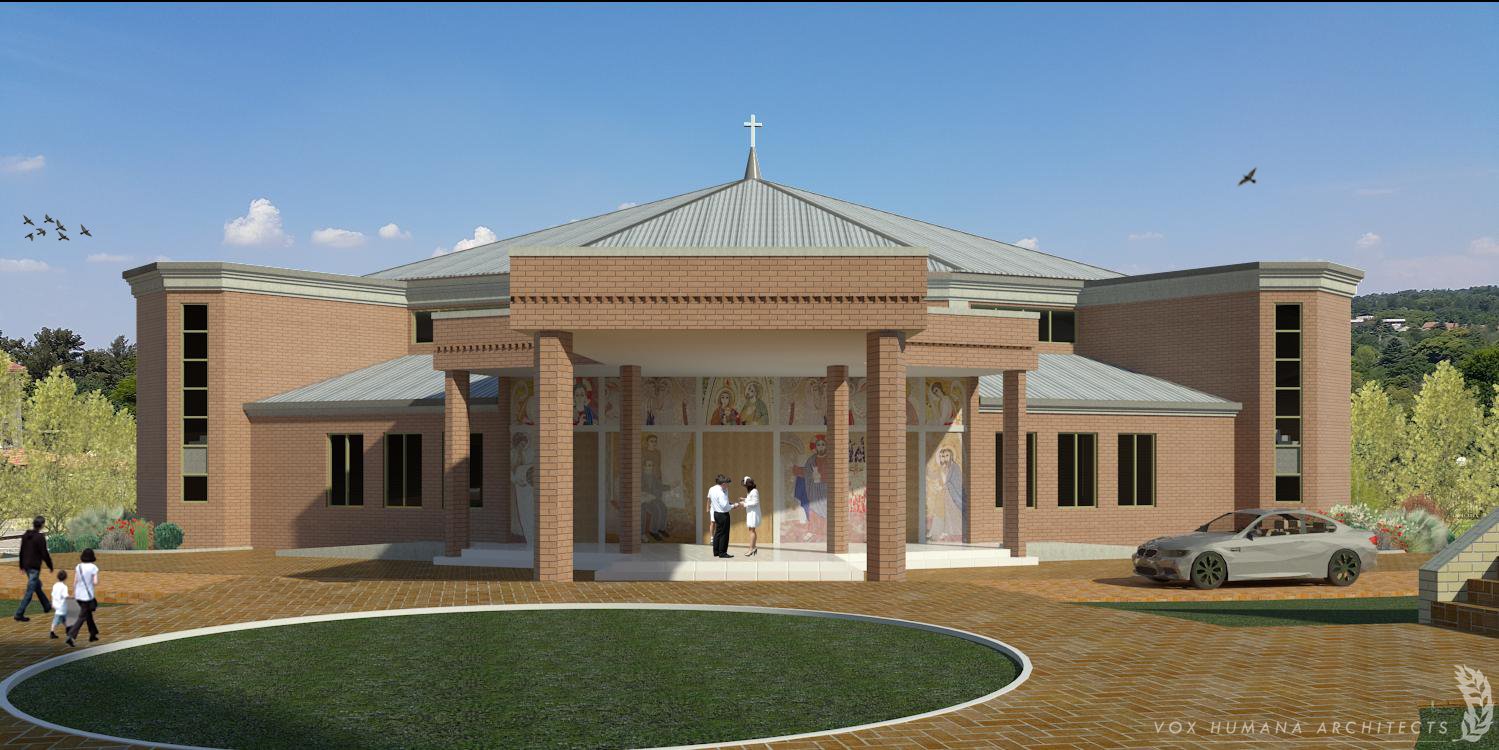 Work undertaken on this project was as sub-contracting architects to the Principal Architect, John Banahan, whose design was developed into 3-D model images. These were used to present the project to the parish and funders. The design was then developed at a detailed level of resolution, up to and including production of tender drawings. .
John's design was for a centralized plan but with a longitudinal central axis, hence the rotated octagon-shape. The eastern apse was on the far corner of the octagon and the front (entrance) side was a truncated corner of the octagon. A flat façade resulted on the west entrance, with a porte-cochere and its mosaicked backdrop as a setting for events such as weddings and funerals. These in turn were on the edge of a Piazza-style square in front of the church, and this piazza with its many stairs and ramps mediated the site as the new church's location was downhill from the existing buildings on the site. A steeply sloping site meant that the approach from the parking lot below was an important part of the design and was resolved around the two sides of the building via two paths with ornamental landscaping around them
The interior had a row of clerestory windows along a higher level, which could eventually be replaced with stained glass windows; the side spaces were for various functions of the building. A mezzanine floor above the entrance side provided a gallery for additional seating and the mosaic in the apse was the subject of a play of reflected and concealed side/top lighting.
Project:
New Catholic Church, Rivonia, Sandton
Client:
Parish of Our Lady of Lourdes
Area:
1380m²
Date of involvement:
2011-2016
Collaborators:
Dewald Coetzer